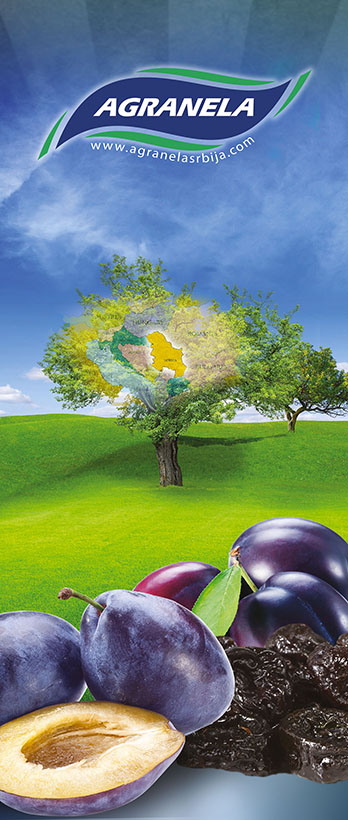 Agranela d.o.o. is a company that deals in the purchasing, processing, packing, and further marketing of its products in both local and foreign markets.
It was founded in Valjevo in 2003, successfully doing business ever since.

Our plants for drying fruit are located in Šušeoci near Valjevo and in Donja Šatornja near Topola. In Šušeoci, the company also has a state-of-the-art plant for processing and packing dried fruit.

The business unit in Belgrade is responsible for commercial activities.

Our long-term commitment and main goal is the production of high-quality, healthy products that complies with international standards and regulations. We are also committed to using modern and clean technology, as well as high-quality and safe raw materials, with the aim of making a high-quality, healthy product.